FAST & VENGEFULLY - TRADITIONAL AND MODERN IRISH MUSIC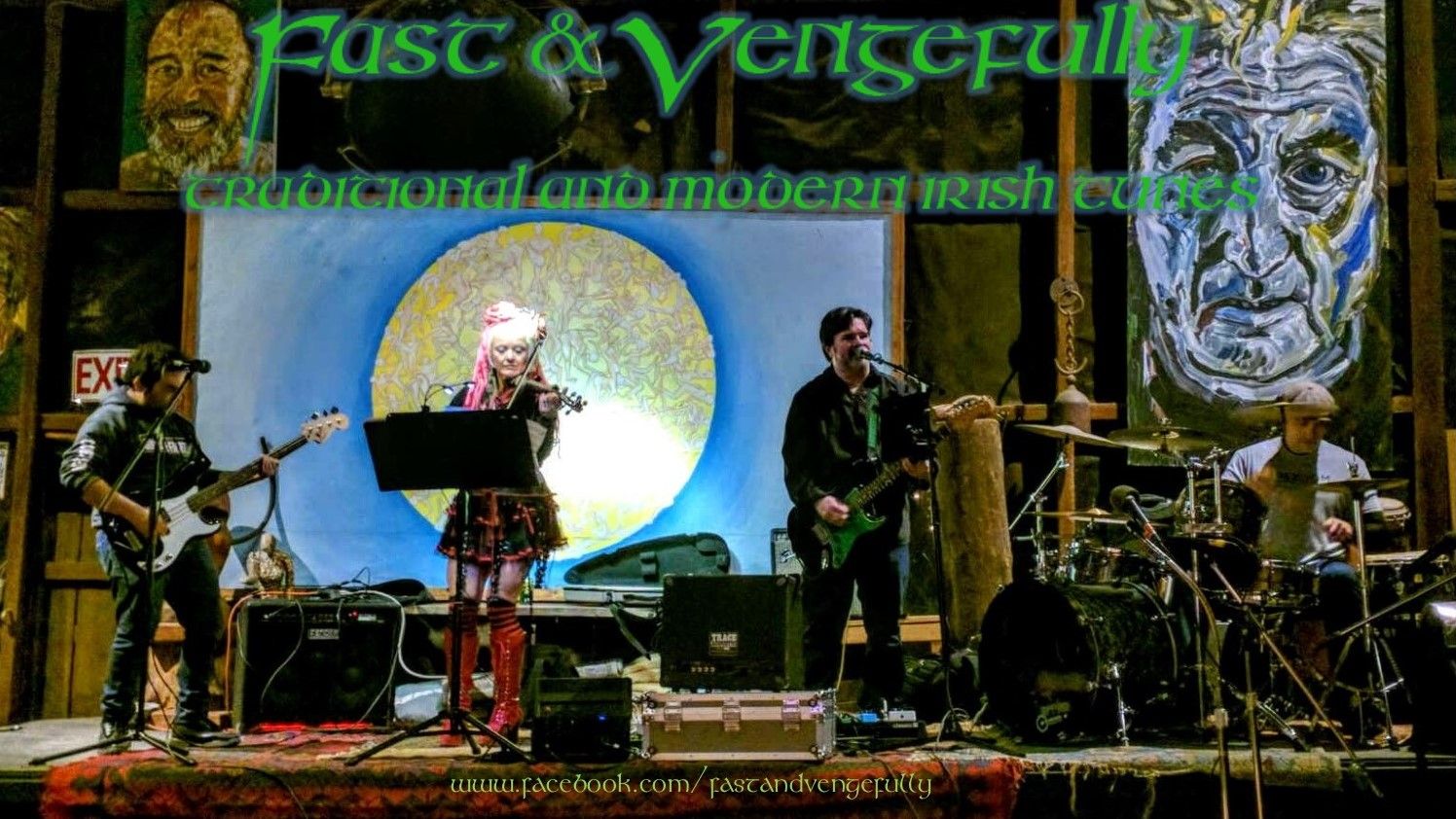 ♣ ♣ ♣ ♣ ♣     

    ♣ ♣ ♣ ♣ ♣
Check out our ORIGINAL MUSIC on Bandcamp!  
Featuring Belinda Salvidge on fiddle, Derek Santos on drums, Ryan Henriques on bass and vocals, and Timmy G on guitar and vocals, I am most happy to share with you our Irish music project, "FAST AND VENGEFULLY"!  We play rocked-out, high energy traditional and modern Irish Music.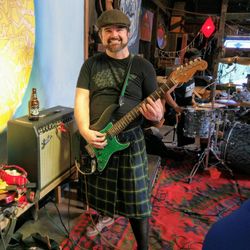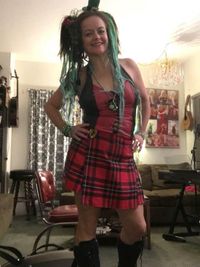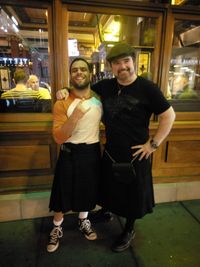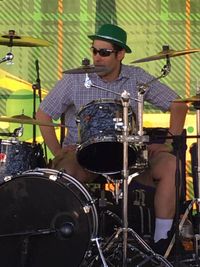 We focus on:
-jigs and reels (such as "Drowsy Maggie" and "Irish Washer Woman")
-folk songs (Fields of Athenry, Danny Boy, etc)
-modern Irish tunes from the likes of The Pogues, the Dropkick Murphys and Flogging Molly
-our own, original material!
(We'll also throw in some Van Morrison, U2, The Cranberries, etc. as well, because after all, they count as Irish!).
Check out some demos of our music here: 
Here are some clips of Belinda and I playing live as an acoustic duo!
Please contact timmygmusic@live.com for booking/info/etc!!! Slainte!