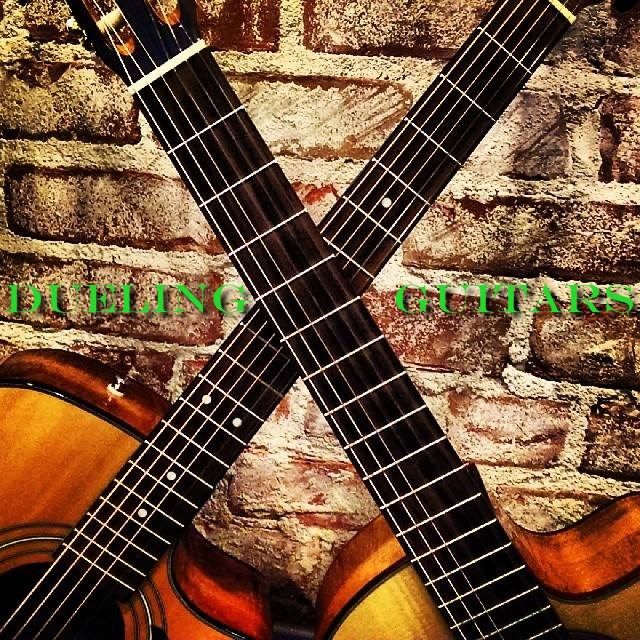 THE DUELING GUITARS
The Dueling Guitars is a project that offers both great musicianship and fun irreverence all in one!  Two guitarists/vocalists, both with impressive repertoires and ability on their instruments, combine forces to keep the party going.  The Dueling Guitars play popular cover songs, instrumental jams, and take requests from the audience.  Come down, have a drink, request a song, and enjoy your evening with us!   
In one iteration, Timmy G is joined by friend and bandmate Xavier Guerrero (both play in the popular SF Bay Area cover band The UnOriginals, Tim as guitarist/vocalist and Xav on drums!).  They both have an extensive, jukebox-like repertoire, serious guitar chops, killer vocal harmonies, and can keep the party rockin'! 
Currently performing at Maggie McGarrys in Northbeach, SF , every 2nd Thursday pf the month!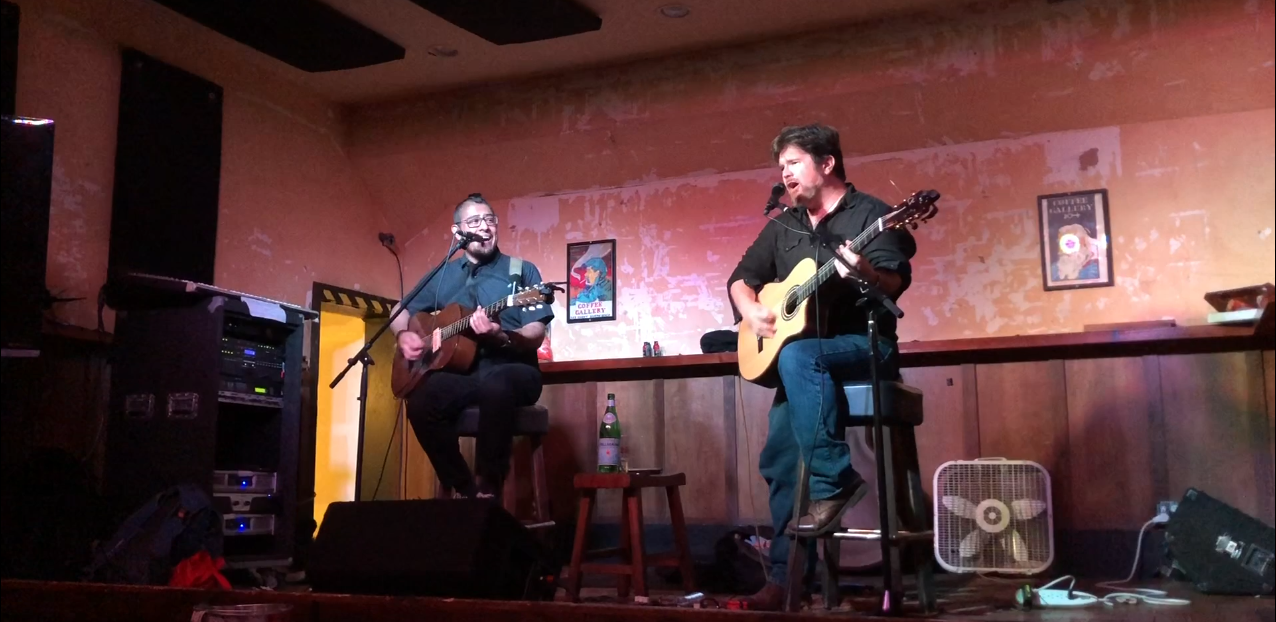 ---
Click here for >>> CURRENT SONG LIST <<<
---
Here we are playing 'Hotel California"
-----
We're also available for private parties/birthdays/weddings/cocktail hours/etc... contact timmygmusic@live.com  for more info!