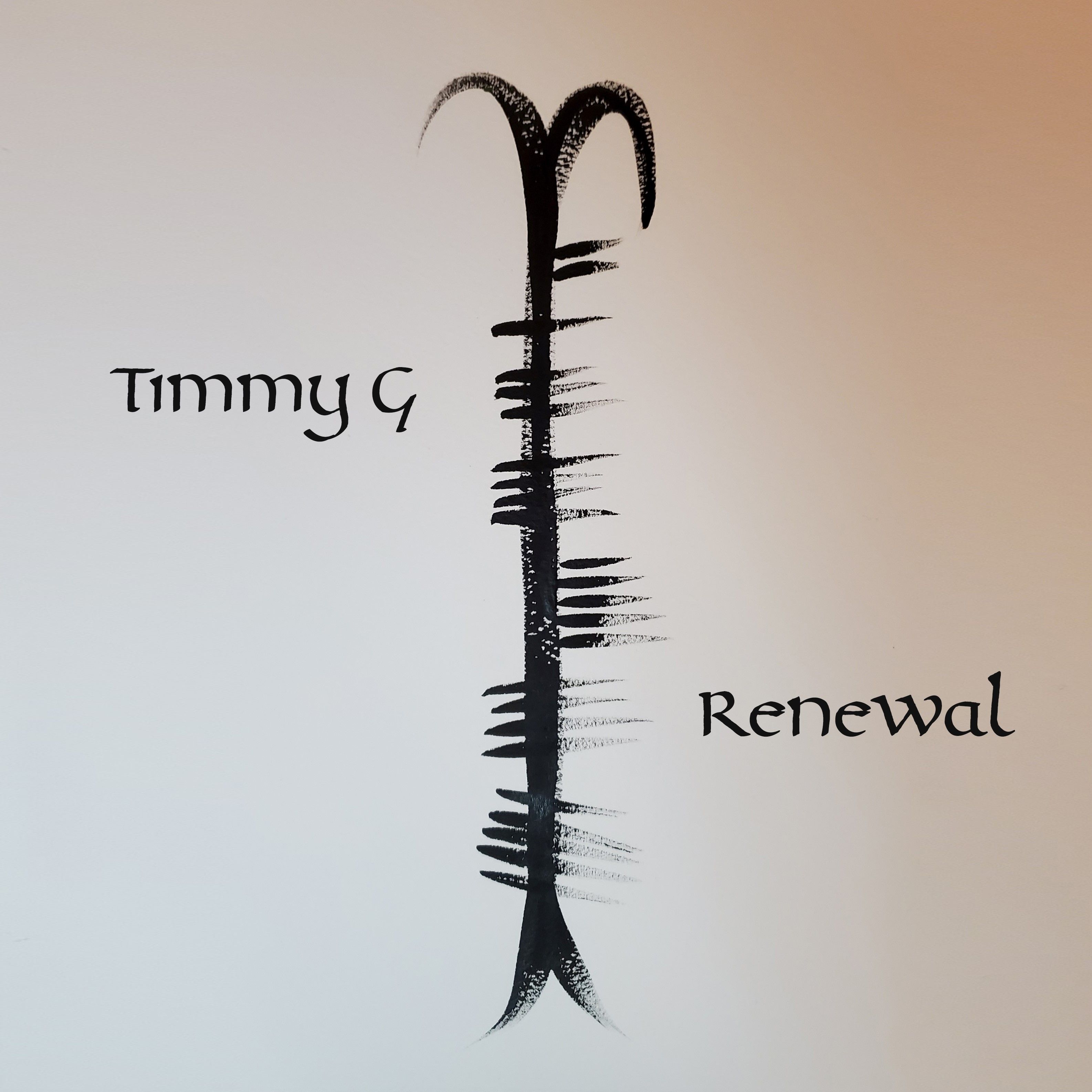 Purchase here: https://timmygmusic.bandcamp.com/album/renewal
Stream Here:
9 tracks await. 
In numerology, the number 9 represents completion, but not finality, as a new cycle begins. Prior to whittling down the 9 tracks that would eventually make it onto this album, I had not known this fact. Similar little bits of happy coincidence and synchronicity pepper the creation of this album, which I can confidently say is the purest expression of my musical energies. Though without lyrics and completely instrumental, this album may be my most personal - it accurately represents my passions as a musician, a traveller, and as an aspiring spiritual seeker, albeit a flawed one. 
These compositions flowed from my soul effortlessly, as it took no effort to write them. I believe this is because they came from a very honest place within me - it is the music that I hear in my head and feel in my bones. 
Great effort was expended in crafting them, however - hundreds of hours, all during the great global pandemic of 2020. Through this process, I found great catharsis, healing, fulfillment, meaning, and unexpectedly, community. This year was harrowing, uncertain, challenging in ways none of us imagined, and yet, we pull through, we survive, we are stronger for the experience. We are… Renewed. 
In isolation, I was delighted to discover that virtual collaboration was not only a possibility, but welcomed by many other like-minded talented musicians also starving for a creative outlet. This album would not be what it is without the people that took the time and energy to share their gifts with me. There are some truly masterful players on this album, and they elevate each song to a place I did not forsee. This is technically a "solo" project, but it includes more collaborators than I've ever worked with on any project I've been involved in. Therefore, it is a sort of community-driven "solo" project. Though separated by quarantine, I was able to connect with people in a new and exciting way, and even made a few new friends! 
So… what is the concept of this album? I would say it is my version of "world music". Throughout my career as a composer, such as it is, I've always been a genre-bender (or genre annihilator), but in this case I simply followed my passions, which in music as in life are most driven by travel, languages, foreign and exotic instruments/scales/tonalities, adventurous experimentation. So many of these songs started as being in one "genre" but slowly morphed into something new. So perhaps, they transcend the concept of genre in a way. I'm not really concerned with how one labels them, but I would like people to taste the "spice" of each song, as if I were cooking you a meal… suppose I made you a nice pasta al ragu, but perhaps you taste that I might have added a little curry powder, which brought a flavor in that you did not expect but that somehow "works", maybe even makes the dish "pop"? But here's the thing – I don't want to tell you that I added the curry powder, I want you to discover it on your own. My gift to you, as it were. That's precisely how I hope these songs are received. 
credits 
released February 12, 2021 
All songs composed and arranged by Timothy Patrick Garry 
Produced, mixed and mastered by Timothy Patrick Garry in Oakland, CA 
Recorded during the great global pandemic of 2020 
Fire Dancer 
Luna Fuentes-Vaccaro: Cajon 
Timothy Patrick Garry: All Guitars, Bass, Keyboards, Djembe, 
Programming 
Zlato 
Belinda Salvidge: Violin 
Lucian Kano Balmer: Violin and solo 
Anna Cucciardo; Tablas 
Timothy Patrick Garry: All Guitars, Bass, Banjo 
Shov Efta Oxto 
Nick Mastroianni: Accordion, Percussion 
Benjamin Badura: Trumpets 
Timothy Patrick Garry: All Guitars, Bass, Banjo, Percussion, 
Programming 
Cordoba 
Xavier Guerrero: Drums 
Timothy Patrick Garry: All Guitars, Bass, Bongos, Palmas 
Sachetan 
Luna Fuentes-Vaccaro: Cajon 
Timothy Patrick Garry: All Guitars, Bass, Keyboards, Djembe, Tibetan 
Singing Bowls, Tibetan Chimes, Programming 
Concordia 
Tom Davis: Bass 
Xavier Guerrero: Drums 
Benjamin Badura: Trumpets 
Patrick Malabuyo: Trombones 
Timothy Patrick Garry: All Guitars, Ukulele, Keyboards 
Gravedancer 
Belinda Salvidge: Violin 
Nick Mastroianni: Accordion 
Timothy Patrick Garry: All Guitars, Bass, Mandolin, Banjo, Bodhran, 
Djembe 
Malavita 
Benjamin Badura: Trumpets 
Greg Zema: Keyboards 
Timothy Patrick Garry: All Guitars, Bass, Bongos, Programming 
Haiku 
Nick Mastroianni: percussion, programming 
Timothy Patrick Garry: All Guitars, Bass, Keyboards, Djembe, Tibetan 
Singing Bowls, Tibetan Chimes, Programming 
Cover art by Blanca Minarikova 
Graphic Design by Luna Fuentes-Vaccaro